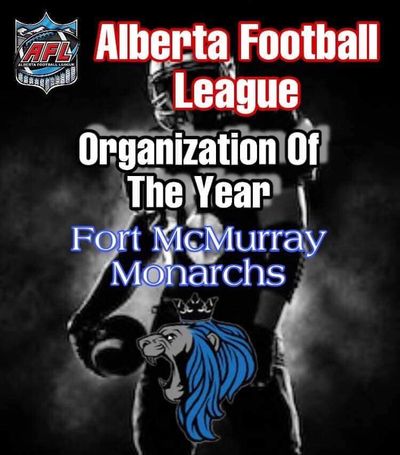 Thanks for your considering hosting a Monarchs player for the upcoming season.
Our players come from all across Canada and even the USA to play football in Fort McMurray, AB and we want to show them how great the community of YMM actually is.
1) What is the age range?
Age ranges from young males at 18 to 29 years old . Regardless of age , players will always treat your home, your family and our communtiy with the utmost respect.
2) AFL -MONARCHS SEASON SCHEDULE
Our 2020 season starts May 23/2020 and ends Aug 8/2020.
Playoffs can go up to Sept 15 and will either be home or away depending on our record.
At this time we have four (4) home games and four (4) away games for a grand total of eight (8) games over the 2 1/2 months.
We practice twice a week on Wednesday + Friday nights 8pm-10pm
Home games are 7pm-10pm on Saturday nights .
Away games are always overnight unless transport has otherwise been arranged by the player.
3) LENGTH OF STAY
We would be looking for an April to Sept commitment
If players wanted to stay longer/live in Fort McMurray because they have fallen in love with the city ( it happens ) that would be up to the billet family + player to determine if extended time would be allowed.
4) Billet role
Your primary role as a host family is to just provide housing accommodation for your player. Our players are (young) adults and are expected to cook for themselves and work if needed.
Transport will be arranged by the Monarchs Football club to practices/games. However, if you are able to transport your player here and again that is always appreciated !
ADditional billet role
Player must be provided with own private living space, WIFI access and laundry facilities for personal clothes. All game worn clothes will be cleaned by the Monarchs Football club.
Billet Family is also expected to set house rules for their player, and monitor their behavior just as you would any member of your household. If a problem was to arise please contact the Fort McMurray Monarchs Football club as we expect billeting to be a positive experience for both parties.
Billet family is not required to provide electronics i.e. TV, Radio, computer. Long Distance Phone. Players are expected to keep their personal living space, and common areas tidy, and help out round the house were they can.
Compensation
Unfortuntely we cannot offer compensation for billeting a player at this time but we can offer season passes, monarchs gear and even business promotion in exchange for a reduced rent for our billeted players
Questions ?
If interested in helping out the Monarchs this season or for any questions please contact us below or at